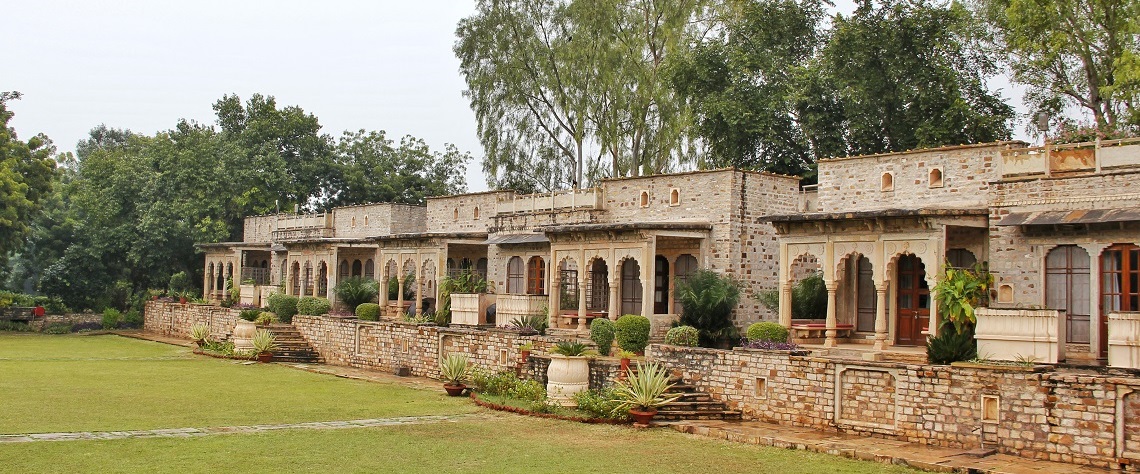 Neemrana's Deo Bagh: The 17th century heritage hotel in Gwalior
Overview
Neemrana's Deo Bagh Heritage Hotel in Gwalior was originally built as a garden. It houses two 17th-18th century Maratha temples, two splendid cenotaphs, and a char-bagh with a stunning chhattis-dari (36-pillared pavilion) within the property, making it a quite unique hotel. Great effort has been made to maintain the heritage feel of the property.
You can get close to nature while taking a walk in the gardens, enjoy the historic architectural treasures, or engage in some birdwatching, all within the property. In fact, to protect the birds and animals, they only clear the shrubs and plant growth on the main walkways and not under trees and in the fields, so that the birds can lay their eggs and build their nests in them. For this very reason, they advise the guests to wear boots/shoes (no open flip-flops/sandals) and not to go inside the shrubbery.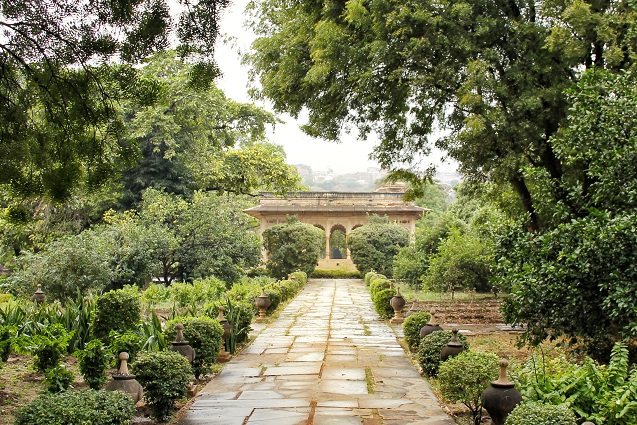 Design and Aesthetics
Deo Bagh makes for a pleasant and peaceful stay in a heritage setting. The architectural treasures, including the 17th-18th century Maratha temples, provide a very unique experience.
It's worth noting that certain areas on the property, including the temples, are part of private property. However, visits to these temples can be arranged upon prior request whenever possible.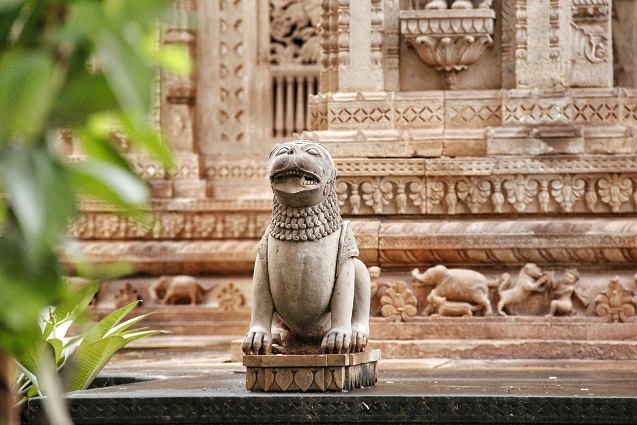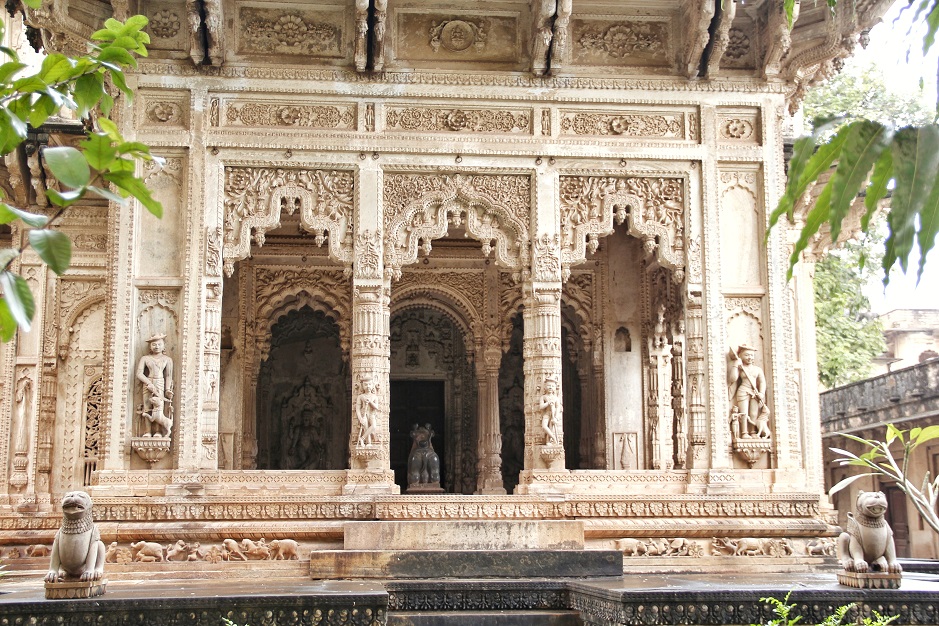 Location
Deo Bagh is located about 6 km from the Gwalior Railway Station and approximately 18 km from the Gwalior Airport. It is roughly 120 km from Agra and about 330 km from New Delhi.
Rooms
Deo Bagh features 3 suites and 12 rooms spread across 5 wings facing a Nau Bagh. Importantly, facilities such as televisions in rooms and room service are not provided, and this according to them is part of their heritage USP.
Food and Drink
The restaurant at Deo Bagh Gwalior primarily serves North Indian cuisine, with a few Continental dishes and some authentic Maratha dishes also served on demand. If you have a specific dish in mind or particular preferences, you can make a prior request to the chefs, who will attempt to prepare it for you if possible.
Contact Neemrana's Deo Bagh
Address
Deo Bagh – 17th Century, Gwalior
Jadhav Kothi, Mumbai – Agra National Highway, opposite Janaktal, Bahodapur, Gwalior, Madhya Pradesh 474012
Phone
+91 93 0067 0011
+91 93 0027 0011
Website
https://www.neemranahotels.com/deo-bagh-gwalior-madhya-pradesh/
Email
deobagh@neemranahotels.com
reservations@neemranahotels.com