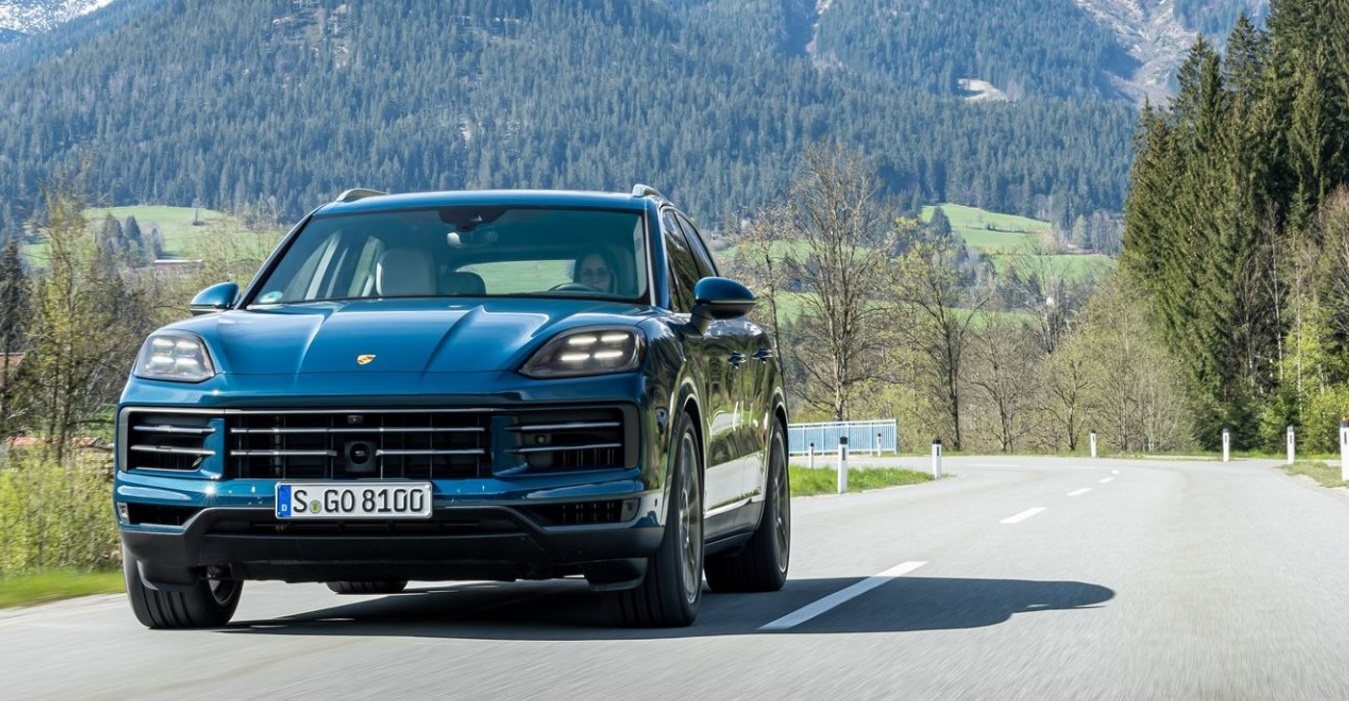 Porsche Cayenne 2023 – A sports-car, a luxury car and a family car, all combined into one
Overview
The Porsche Cayenne has always been a very fun-to-drive SUV. The new facelifted Porsche Cayenne is even more so, and it is also a very luxurious and practical SUV. It offers full comfort to a family of five with adequate space for their luggage. In terms of aesthetics, the Cayenne stays true to Porsche's timeless design philosophy.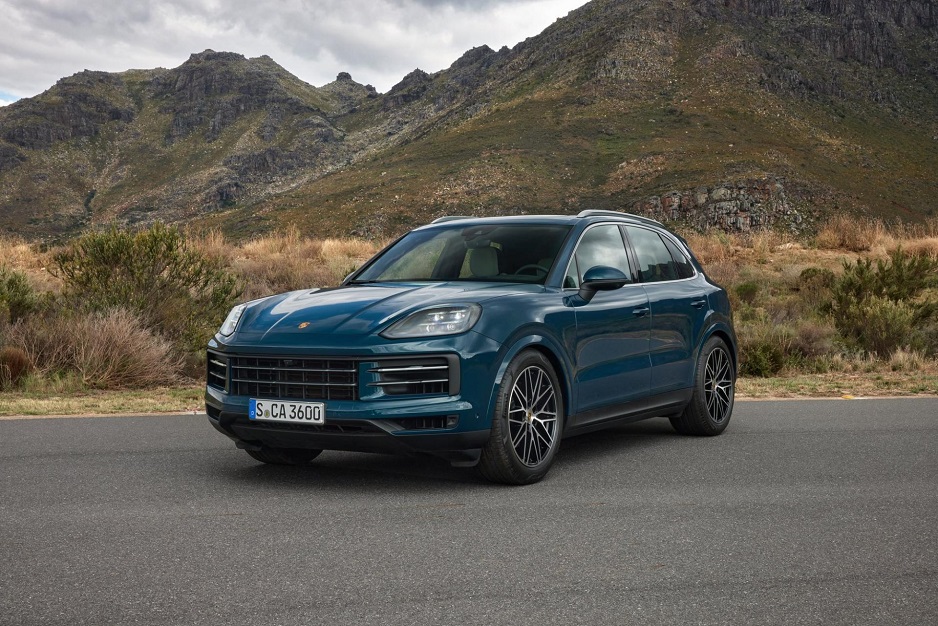 Porsche
Exterior Design and Features
The newly facelifted Porsche Cayenne and Cayenne Coupe retain a familiar exterior design but come with numerous updates, such as new LED headlights featuring matrix beam technology as standard. These headlights incorporate 11 high beam segments that can be adjusted to provide the necessary illumination without blinding oncoming traffic, ensuring optimal visibility.
Additionally, the new Cayenne offers high-resolution HD-Matrix LED lights as an optional feature, which enables adaptive functions like lane brightening. These lights can create a wide range of lighting patterns.
Standard equipment for the new Cayenne includes 20-inch alloy wheels, while optional 21-inch and 22-inch wheels are also available. Furthermore, the it boasts a diverse color palette with 12 body colors to choose from, including three new additions: Algarve Blue Metallic, Montego Blue Metallic, and Arctic Grey. Several other alterations have been made to both the front and rear ends of the updated Cayenne.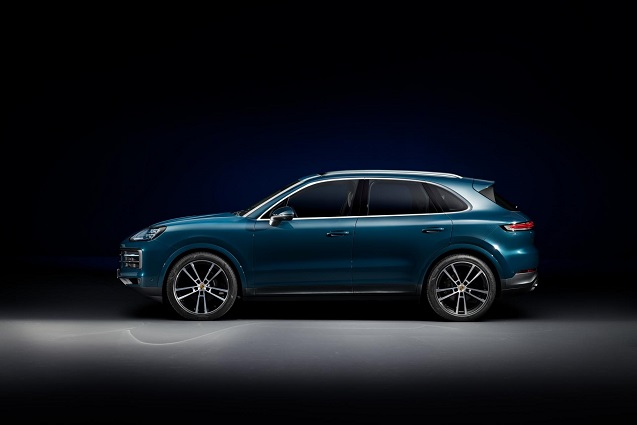 Porsche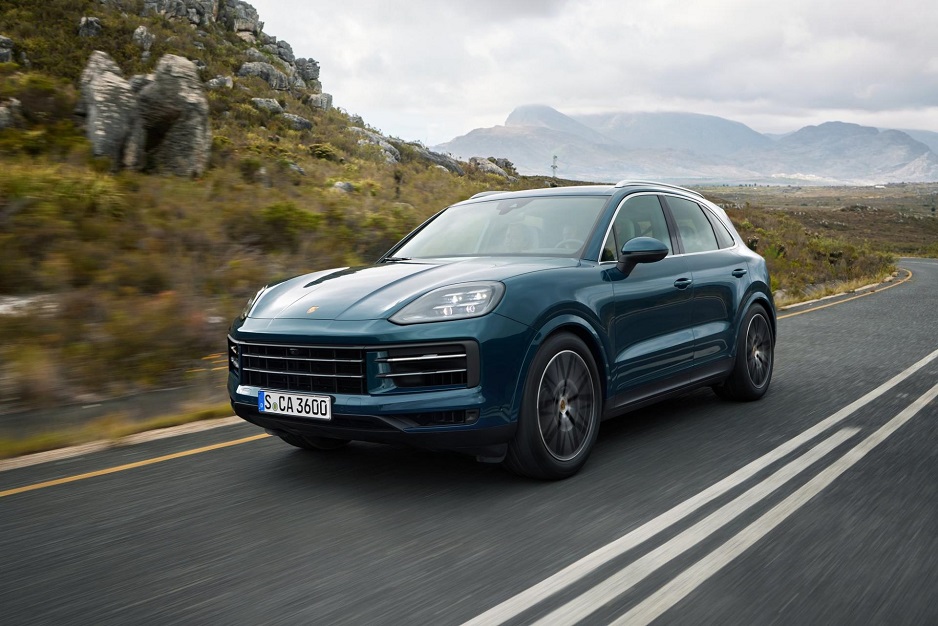 Porsche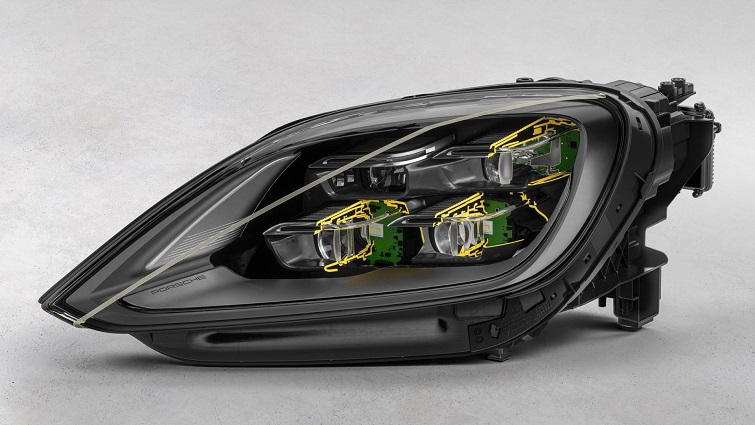 Interior Design, Comfort and Features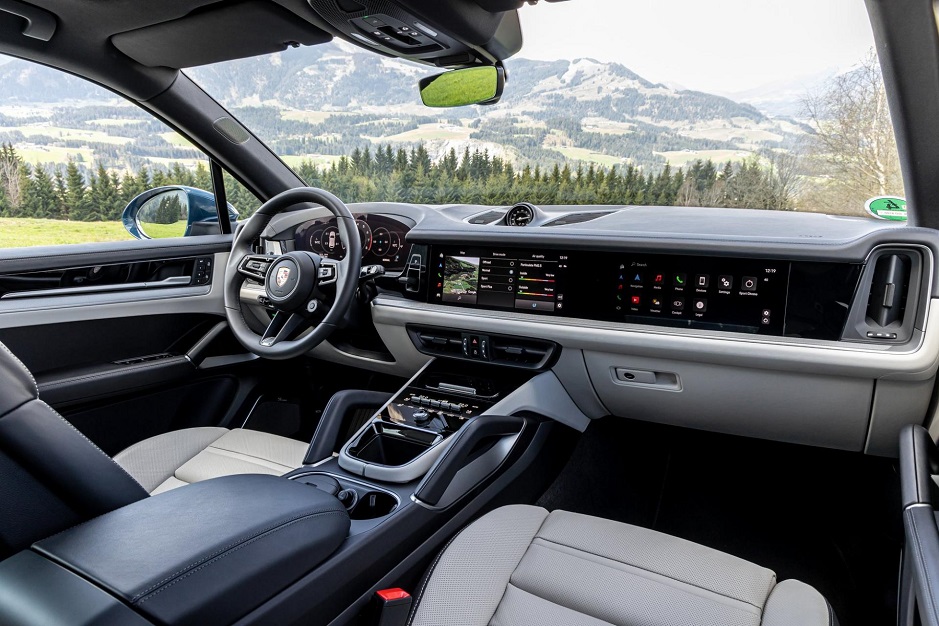 Porsche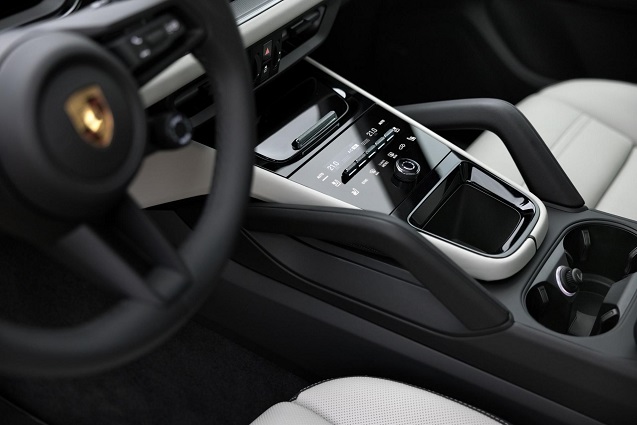 Porsche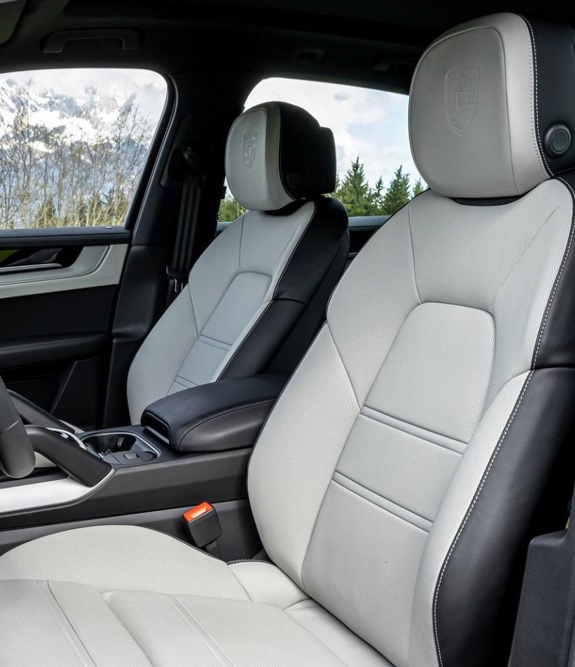 Porsche
The most notable change in the interior is the presence of three screens, which include a 12.6-inch digital instrument cluster with a curved and free-standing design, offering variable display options. There's also a 12.3-inch center touchscreen and an optional 10.9-inch passenger display, which is equipped with technical safeguards to ensure it doesn't distract the driver while driving.
The gear selector has been significantly downsized and relocated to the dashboard, creating more space on the center console for a sizable air conditioning control panel and additional storage. Another new feature is the multifunction sports steering wheel borrowed from the 911.
Connectivity functions include both Apple CarPlay and Android Auto. Furthermore, the Cayenne comes with a cooled smartphone storage area featuring wireless charging as a standard feature, effectively preventing the phone from overheating during charging.
The Cayenne offers eight-way adjustable comfort seats as standard, while the Cayenne Coupé comes with eight-way adjustable sports seats by default. There's also the option to upgrade to 18-way adjustable adaptive sports seats.
In terms of passenger space, the Cayenne comfortably seats five individuals with ample legroom and headroom. Additionally, it boasts generous storage capacity in the boot, though it's worth noting that the coupe version offers slightly less headroom in the rear seats and a bit less boot space.
Engine and Performance
The base model Cayenne and Cayenne Coupe facelifts available in India are powered by a 3.0-liter V6 turbo engine that produces 353 PS and 500 Nm of torque. This translates to an increase of 13 hp and 50 Nm compared to the previous version.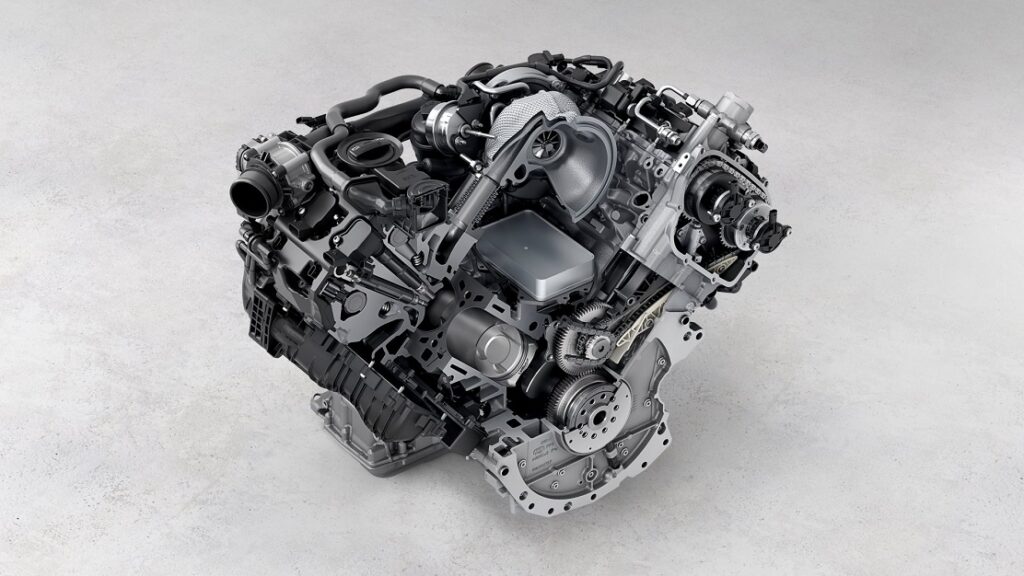 Porsche
Ride and Handling
Porsche Cayenne has consistently offered superb handling, and this version of the Cayenne further enhances it. Porsche offers the Cayenne with two types of suspensions: the steel-spring suspension and the new adaptive air suspension with two-chamber, two-valve technology, ensuring an excellent ride both on and off the road.
Price
The facelifted Porsche Cayenne is priced at Rs 1.36 crore (ex-showroom), while the Cayenne Coupe is priced at Rs 1.42 crore (ex-showroom) in India.
Specifications
Vehicle Type: 5-passenger, front-engine, all-wheel-drive
| DIMENSIONS | |
| --- | --- |
| Length | 4,930mm |
| Width (with mirrors) | 2,194 mm |
| Height | 1,698 mm (SUV) |
| Wheelbase | 2,895 mm |
| Turning circle | 12.2 m |
| Unladen weight (DIN) | 2,055 kg |
| Fuel tank | 75 litres |
| ENGINE | |
| --- | --- |
| Type | V6, turbocharged |
| Fuel | Petrol |
| Cubic Capacity (cc) | 2995cc |
| Power | 353hp |
| Max. Torque | 500Nm |
TRANSMISSION
8-speed automatic, All-wheel-drive
| PERFORMANCE | |
| --- | --- |
| Top speed | 248 km/h |
| Acceleration 0 – 100 km/h | 6.0 secs |
| TERRAIN FEATURES | |
| --- | --- |
| Max. ground clearance steel suspension | 212 mm |
| Max. ground clearance air suspension (normal ride height) | 193 mm |
| Max. ground clearance air suspension (off-road ride height) | 238 mm |
Porsche India Website