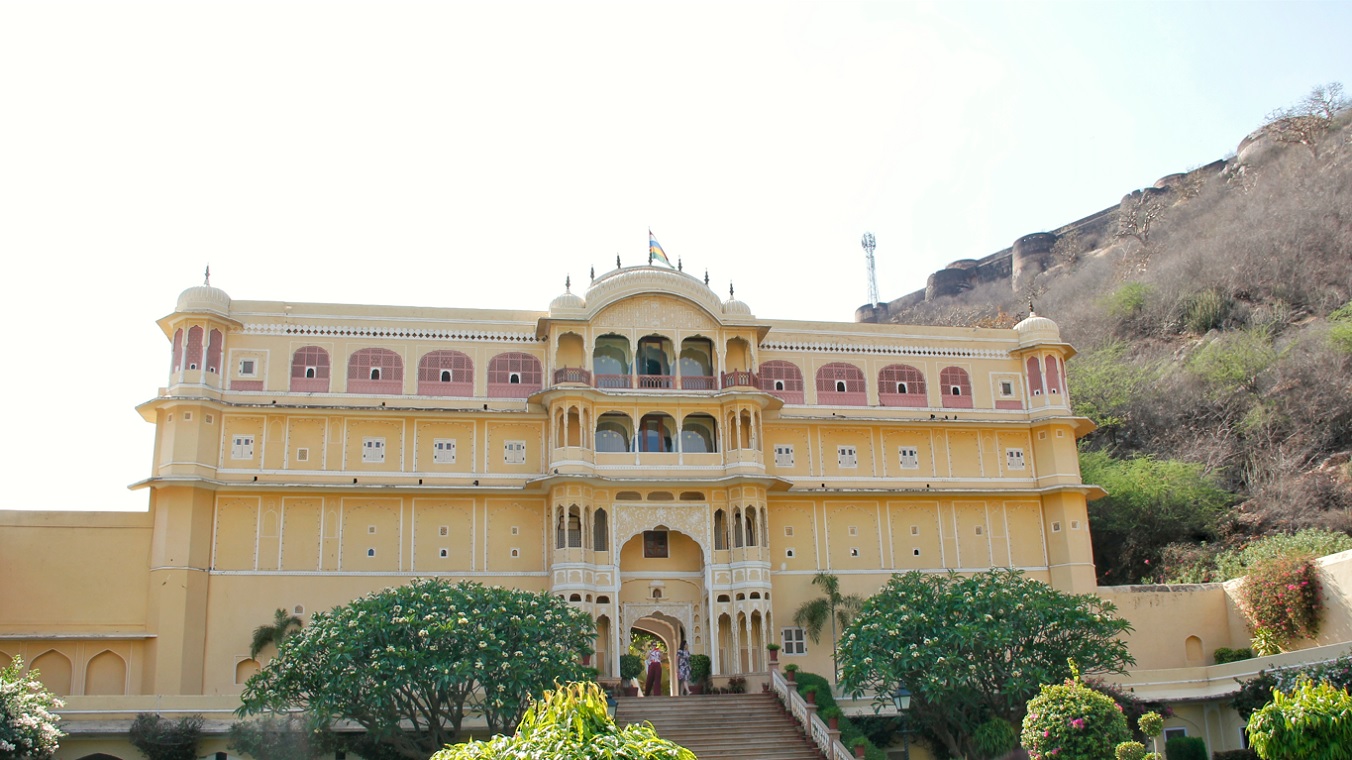 Samode Palace – The stately 16th-century palace hotel near Jaipur
Overview
Nestled in the Aravalli hills, the Samode Palace, built nearly five centuries ago, exudes both striking regality and a transportive quality, evoking a sense of another era. The Palace is comprised of different levels, featuring open spaces and courtyards that offer astonishing vistas. With its vintage rooms, stunning courtyards, and the majestic backdrop of the Aravallis, it truly delights the senses.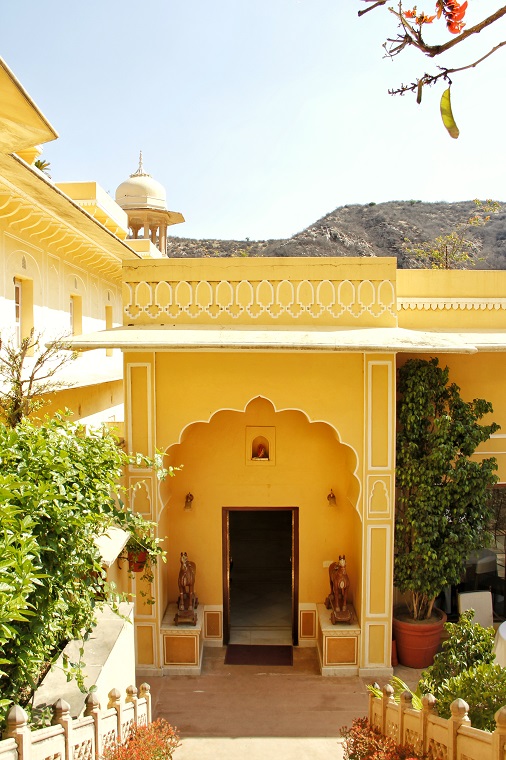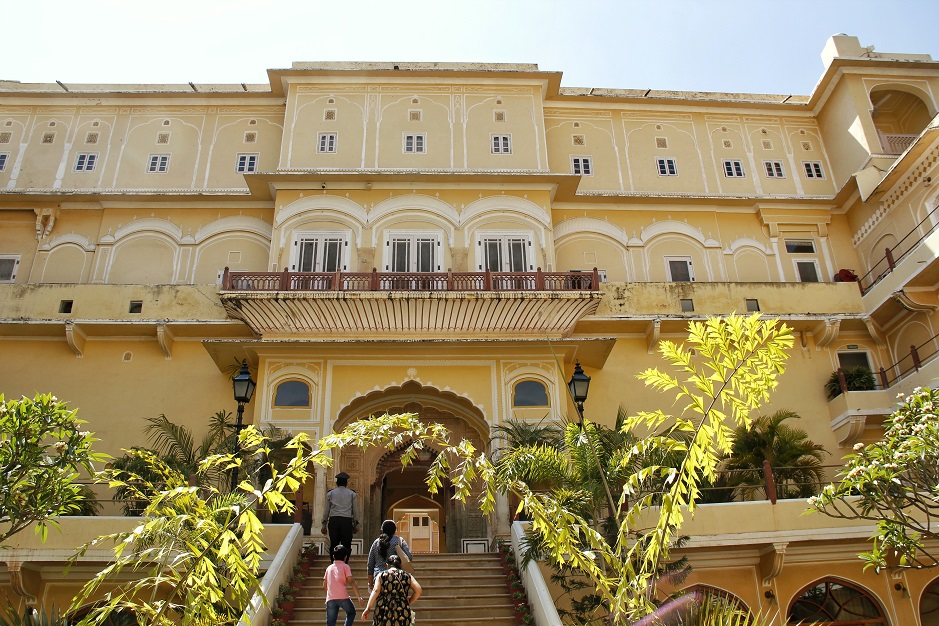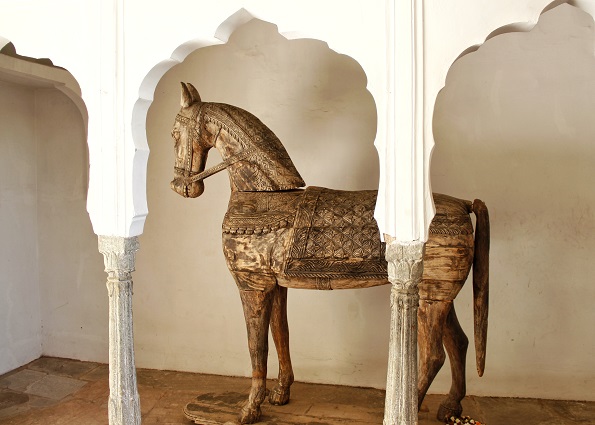 Design and Aesthetics
The Samode Palace stands as a magnificent example of historic architecture, and remarkable elegance. Merging the finest elements of Indian and Mughal styles, the palace boasts ancient murals and artwork that provide a glimpse into its regal past. The interiors, including the suites, have been tastefully curated, adorned with antique furniture, marble floors, and intricately designed pillars.
Location and Neighborhood
Situated approximately 43 km from Jaipur and around 240 km from New Delhi, the Samode Palace rests within the Aravalli hills, with an old fort overlooking the palace and its surroundings. The Samode village, where this Palace is located, offers a captivating insight into Rajasthani village life.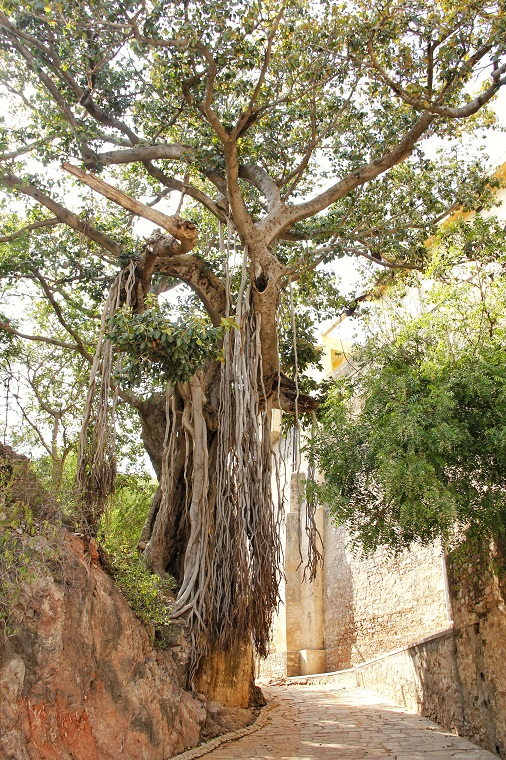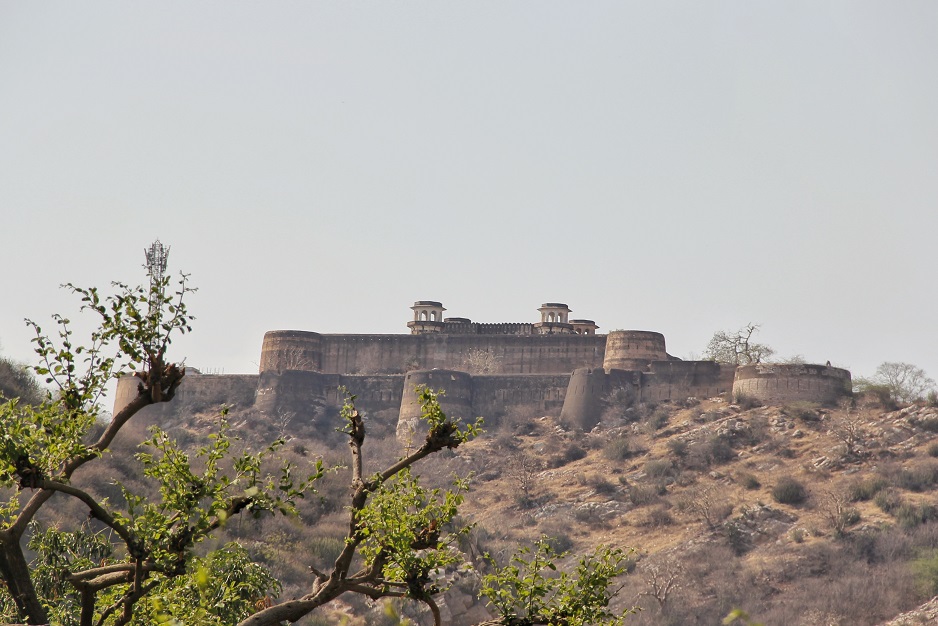 Service and Facilities
The Samode Palace has two swimming pools, including a rooftop infinity pool and a Jacuzzi. There's a fitness center for fitness enthusiasts, and ample opportunities for walks in the surrounding hills. Additionally, guests have the option to indulge in spa treatments at the Samode Palace.
Rooms
The rooms are tastefully decorated, adorned with antique furniture, marble floors, and intricately designed pillars. The four royal suites feature their own private terraces, offering captivating views of the Aravalli hills. Even the standard category rooms are quite spacious and comfortable.
Food and Drink
Samode Palace houses two restaurants, offering a choice of Royal Indian and International cuisine. Guests can also opt for al fresco dining and enjoy evening cocktails by the poolside or in the terrace garden.
The palace also has a wine cellar boasting an extensive selection of excellent Indian and International wines.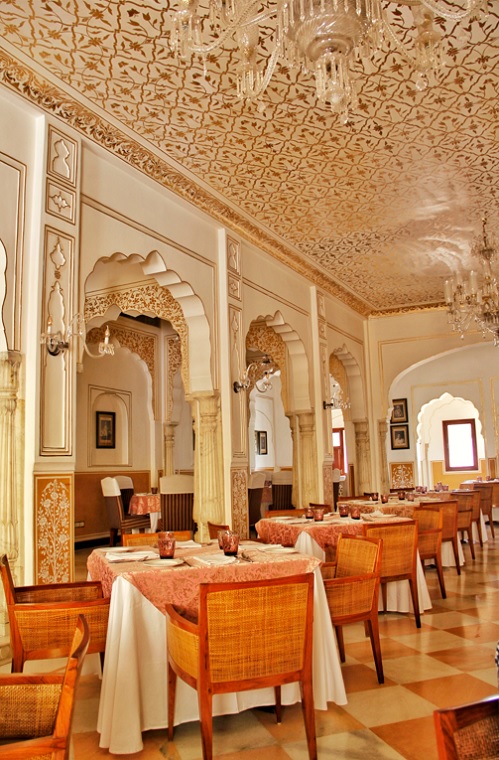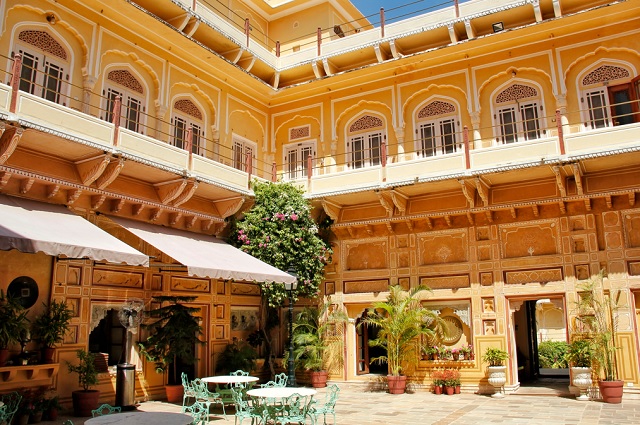 For Family
Families are warmly welcomed at Samode Palace, with provisions such as baby cots, children's beds, and a dedicated children's menu.
Accessibility
Given its multilevel layout, the hotel is accessed via steps connecting different levels. This could pose challenges for guests with disabilities. To address this, it's advisable to contact the hotel in advance to inquire about available options catering to guests with disabilities.